Creating Dialogue: Madison Kirkpatrick, Maryland
As told by Madison Kirkpatrick
Cumberland, Maryland
Story Narrative: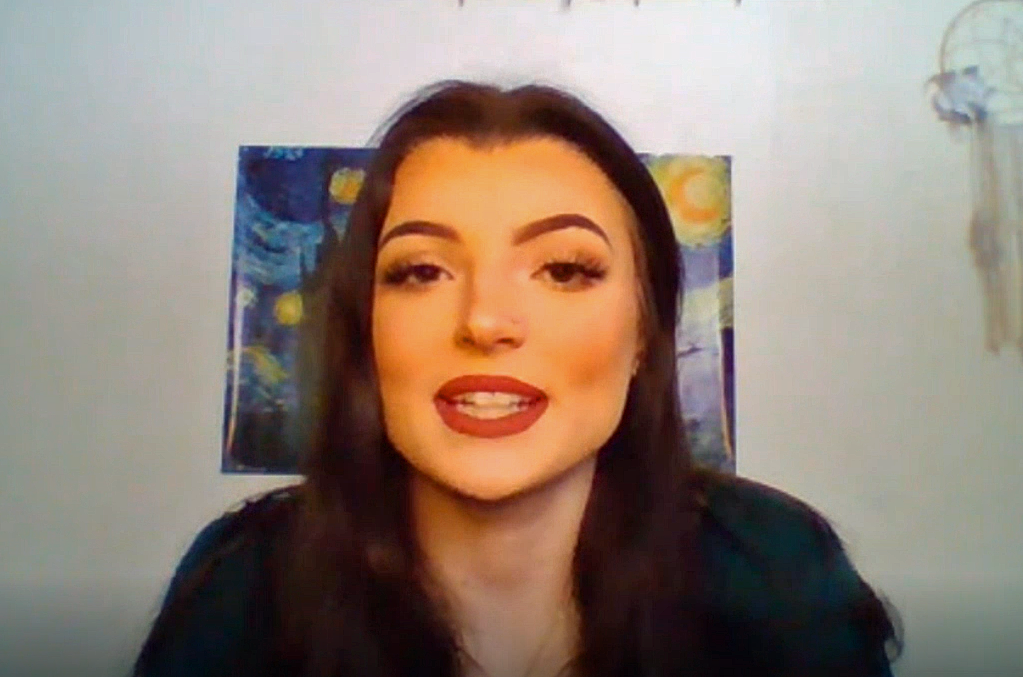 This snapshot was gathered in conjunction with the Maryland Voices initiative at Maryland Humanities, specifically to supplement the "Voices and Votes: Democracy in America" traveling exhibition from the Smithsonian's Museum on Main Street program. This collection, made up of stories of first-time voters between the ages of 18 and 24, showcases the experiences of young people as they wrestled with the 2020 presidential election, issues around social justice, the environment, immigration, and the pandemic.
Madison Kirkpatrick (00:01): Okay. I'm Madison Kirkpatrick. I'm 18 years old and I go to Allen Community College of Maryland here in Cumberland, Maryland.
Madison Kirkpatrick (00:09): I think it is definitely really important to always be respectful and remember that being a good friend and person comes before political opinions. Conversations should be very sophisticated and not harsh or discreditive to anybody.
Madison Kirkpatrick (00:27): I think if you're if that disagree with you, you have to really try to understand where they're coming from, but also try to respectfully get your point across to maybe hope you can persuade them. But don't think you can always, because you have to respect that they believe their opinions as strongly as you believe yours.
Madison Kirkpatrick (00:52): I think it comes down to maybe, in a social point, agreeing to disagree. I don't think people have to necessarily hate each other over this, but I definitely think people shouldn't change what they believe based off what other people think. You should still keep your opinions valid and strong.
Madison Kirkpatrick (01:14): But if you're being pushed down for things, I think you should remain who are, and definitely just always try to be respectful and try to compromise and meet in the middle because there's more to life than what political things people believe.
---
Asset ID: 2021.03.12.b
Themes: Dialogue, civil discourse, social media, debate, friendship, politics, solutions
Date recorded: January 29, 2021
Length of recording: 01:34 m
Related traveling exhibition: Voices and Votes: Democracy in America
Sponsor or affiliated organization: Allegany Museum, in partnership with Maryland Humanities
More information: https://www.mdhumanities.org/programs/museum-on-main-street/2021-2022-tour/