Creating Dialogue: Jessica Thayer, Maryland
As told by Jessica Thayer
Frostburg, Maryland
Story Narrative: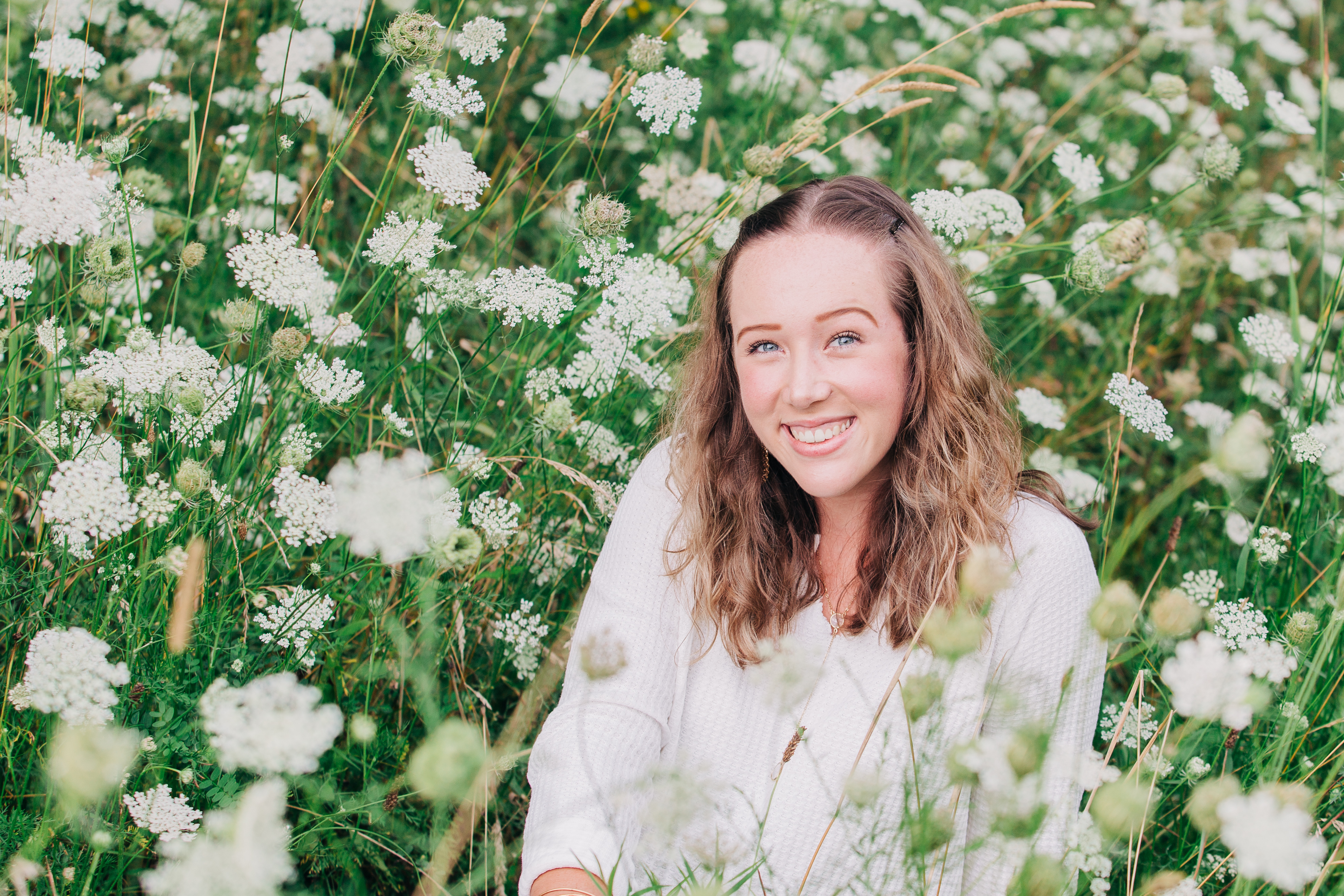 This snapshot was gathered in conjunction with the Maryland Voices initiative at Maryland Humanities, specifically to supplement the "Voices and Votes: Democracy in America" traveling exhibition from the Smithsonian's Museum on Main Street program. This collection, made up of stories of first-time voters between the ages of 18 and 24, showcases the experiences of young people as they wrestled with the 2020 presidential election, issues around social justice, the environment, immigration, and the pandemic.
Jessica Thayer (00:00): My name is Jessica Thayer. I'm a senior studying law philosophy at Frostburg State University. I'm the vice president of the student government association and the founder and president of our university debate team.
Jessica Thayer (00:14): I obviously grew up in Oakland, Maryland, which is a really tight-knit community, but I have to say that that same sort of community closeness has carried with me into college being in Frostburg. It's one of those really awesome character traits about a small town where everybody knows everybody and we're sort of all looking out for each other. And with that, I think comes a lot of responsibility to make sure that the tight-knit community that we're creating is also really welcoming to everybody. So not just locals, not just people who are born and raised in that area, but finding ways to share our unique rural areas with people who may not know our experiences.
Jessica Thayer (01:05): And I think that's something that I've really enjoyed, getting the opportunity to bring back to Garrett County, specifically. Going to college obviously opened my eyes to a whole new community that I had never experienced before. And I think the power of sharing those experiences and bringing differences into such a homogeneous area is so important, because it really just allows people to branch out and extend their minds into other people's eyes and other people's shoes that they might not necessarily see on a day-to-day basis.
Jessica Thayer (01:43): So, just working on creating an inclusive environment is absolutely something that I'm passionate about on [inaudible 00:01:51] hometown, and I've had a challenging experience coming from a rural area where there's not a lot of diversity. There's time to time a lack of education and I think starting those grassroots conversations with people who may share different opinions with you and opening people's minds to things that are outside of their communities is really important. And it's been an opportunity that I've been glad to have.
Jessica Thayer (02:25): Truly, it starts with communication. We all have precognitions and predispositions about certain people or certain groups or certain areas, and being able to just be vulnerable to unlearning the things that you've been taught over time and being able to have an open mind, to hearing people's opinions that you may disagree with. Specifically in my hometown, I've had quite the unique experience trying to advocate for things that my community isn't necessarily aware of or isn't overly educated on.
Jessica Thayer (03:05): So, I've found that a lot of times, the way to approach those difficult conversations is coming from a place of respect, because our experiences and our environments shape how we see the world. And if you come from an area where those experiences are not broad, or the diversity that you see is so limited that you don't really get the experience to engage with others who are different than you, you have to understand that those people mindset than somebody who grew up in a different type of environment.
Jessica Thayer (03:38): So, coming from a place of, I want to understand you and help you, not attack you. And I think that that's something unfortunately that we've seen displayed on the national level, time and time again. The common trait is to demonize the opposing party or to put down someone who disagrees with you. And I think really, if we start to look at us as an American people, there's so much more that unites us than what divides us.
Jessica Thayer (04:14): And it's really finding those common traits and being able to respectfully open up that avenue of communication so that if you have disagreements, you're approaching it more from a way of educating that person on what they can do better or on how they can understand someone else's life that they may never have. So I definitely think that's helped me in my journey, but it's a constant learning process for sure.
---
Asset ID: 2021.03.11.c
Themes: Community, rural, small towns, dialogue, inclusion, diversity, open-mindedness, bias, education, respect, understanding, division
Date recorded: January 26, 2021
Length of recording: 04:41 m
Related traveling exhibition: Voices and Votes: Democracy in America
Sponsor or affiliated organization: Allegany Museum, in partnership with Maryland Humanities
More information: https://www.mdhumanities.org/programs/museum-on-main-street/2021-2022-tour/