Cody Burkham: Lobbying for Agriculture, Arkansas
As told by Cody Burkham
Little Rock, Arkansas
Story Narrative:
Between December 2019 and January 2020 (just weeks before the pandemic), Smithsonian staff and their storytelling partners at the Peale, Baltimore, traveled to multiple states in the U.S. to ask residents of those states about voting experiences, the current state of American democracy, what issues brought them to the polls, how they made a difference in their communities, and what Americans' civic responsibilities were, among other complex questions.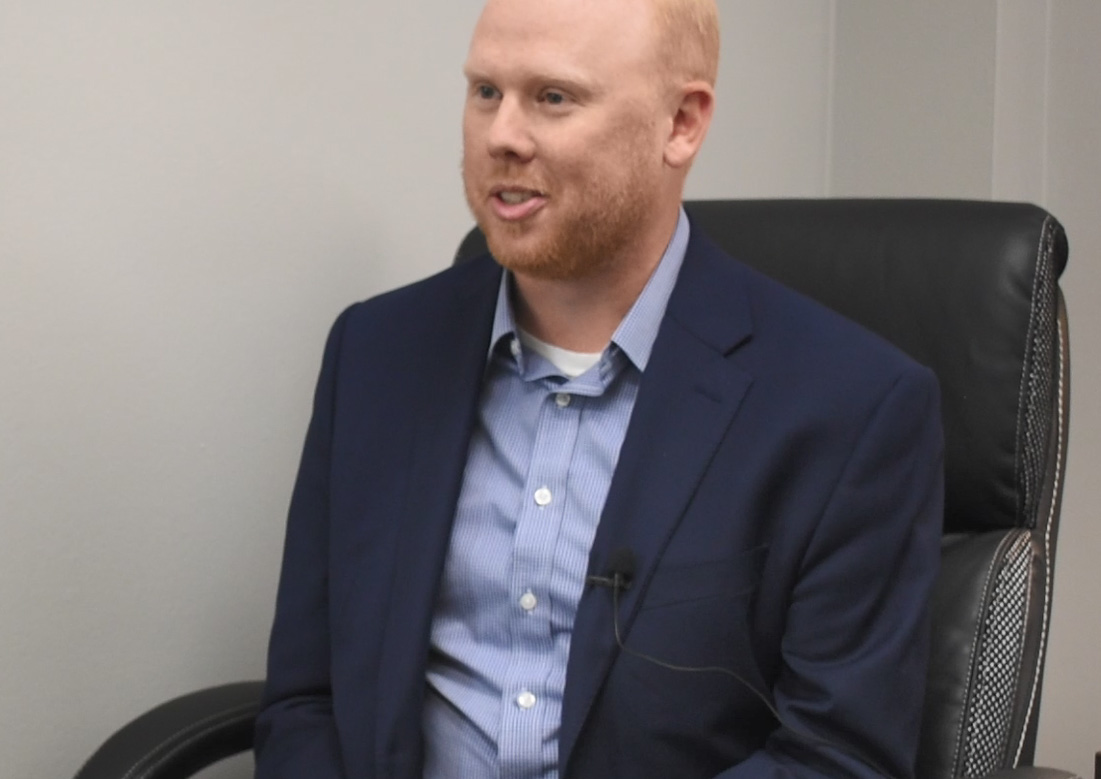 Cody Burkham (00:00): Being involved in the process here in Arkansas is somebody that I am a registered lobbyist now for the trade organization that I work for, but I think in Arkansas, we're very fortunate to have a group of people, whether it be a member of the Arkansas State House or Arkansas State Senate, from the governor on down through the constitutional officers that really, I feel do care about the state of Arkansas, and the people that they represent and the people that they lead. And so I've got a passion for agriculture. That's what I do. That's my thing.
(00:35): And working on behalf of the members of my trade organization, whether it be at the Capitol or at other different events that some would say are political and things of that nature, I know sometimes lobbyists get a bad rap. But I'm not a high paid, high powered guy. I just go and try to educate our representatives and senators and let them know just this is what my members feel and what they think about a certain situation. Right now, what are people talking about in Arkansas?
(01:14): Well, there's just a plethora of things. I mean, it's always something. But I know roads and taxes are a large thing. I know casinos, once again, this goes back to that tax base. And medical marijuana and all of these topics are just really big news makers right now. And fortunately, I get to stay out of some of the big fray on some of that stuff.
---
Asset ID: 2023.02.03.c-d
Themes: Political Process, Lobbyists, Agriculture, Farming, Politicians, Taxes, Transportation, Medical Marijuana
Date recorded: December 4, 2019
Length of recording: 0:01:42
Related traveling exhibition: Voices and Votes: Democracy in America
Sponsor or affiliated organization: Arkansas Humanities Council, Little Rock
More information or related assets: https://arkansashumanitiescouncil.org/voices-votes-democracy-in-america/