Cody Burkham: Family and Memories of Voting, Arkansas
As told by Cody Burkham
Little Rock, Arkansas
Story Narrative: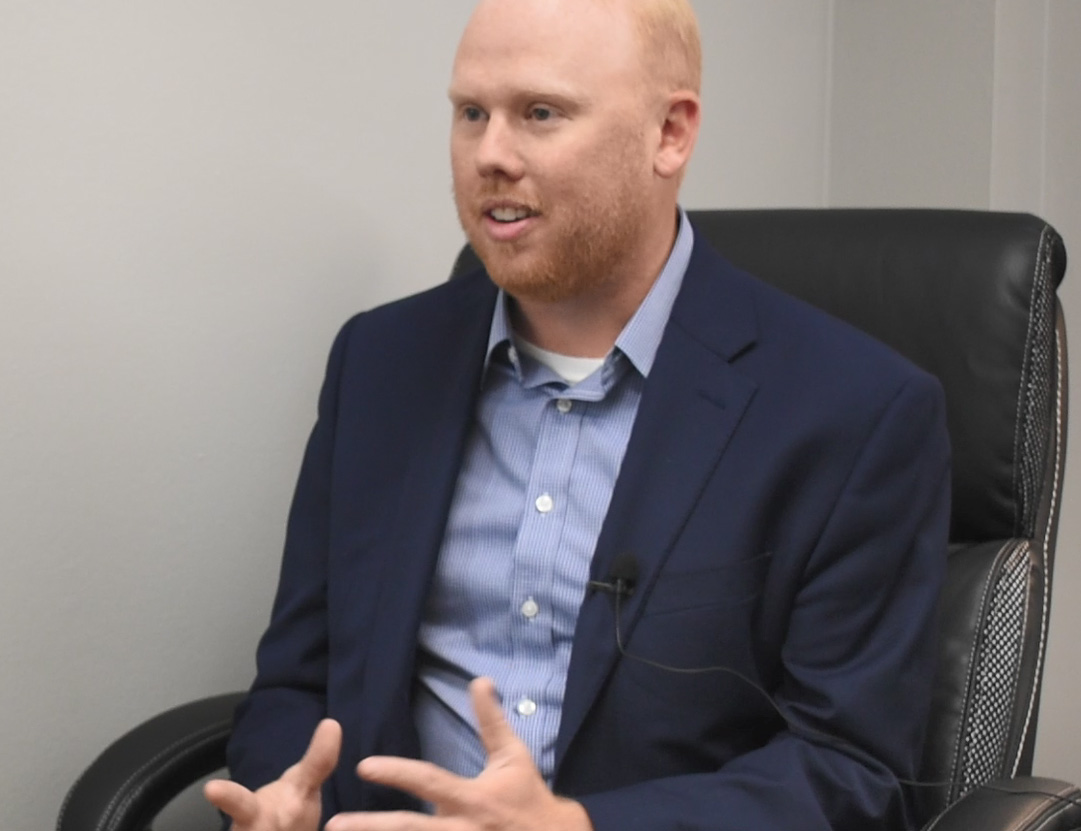 Between December 2019 and January 2020 (just weeks before the pandemic), Smithsonian staff and their storytelling partners at the Peale, Baltimore, traveled to multiple states in the U.S. to ask residents of those states about voting experiences, the current state of American democracy, what issues brought them to the polls, how they made a difference in their communities, and what Americans' civic responsibilities were, among other complex questions.
Cody Burkham (00:01): My name is Cody Burkham, and I'm from Hope, Arkansas. I believe voting is something that my family has always been a part of. I remember very well my grandmother and grandfather working the polls as a kid growing up, and on polling day, you knew where to find them and what they were doing. And so, I know it might sound cliche, but I believe voting is just your duty as a citizen of the United States. And, once again, it's cliche to say that so many service members have given their blood to protect that freedom. But it might be cliche, but it's the truth, I believe.
(00:40): A kind of funny story about growing up and voting. I remember my grandparents had a card table, a four-legged card table that the legs swung down on and you could put out for family events or whatever. Well, apparently they had taken it to the polls one day for something. They needed for an extra table. During the next Thanksgiving or Christmas holiday, I remember, for some reason, looking under the card table and under it was stickers from campaigns and it was from a candidate that I didn't suspect that my grandparents would probably support. It was just interesting to think, well, maybe my grandparents don't vote the way I think that they probably would.
(01:27): I think my most unforgettable voting experience happened back in 2014. I was actually working on a campaign for Congressman Bruce Westerman, who was then a state representative, Bruce Westerman from here in Arkansas, and it was a very special time for me. I had worked this campaign all the way through from a primary to a general election. I actually took my grandmother to vote in the early election or early voting period, and it was the last time she was able to vote before she passed away. So I think me taking her and driving her truck to the county courthouse to cast her vote for the last time was, though we didn't know it'd be the last time, it was the last time, and it was something special and something that I'll always cherish and remember about voting. I think that's my most memorable piece.
---
Asset ID: 2023.02.03.a-b
Themes: Family, Voting, Poll Workers, Memories, Storytelling, Grandmothers, Campaigns, Civic Duty, Civic Responsibility
Date recorded: December 4, 2019
Length of recording: 0:02:19
Related traveling exhibition: Voices and Votes: Democracy in America
Sponsor or affiliated organization: Arkansas Humanities Council, Little Rock
More information or related assets: https://arkansashumanitiescouncil.org/voices-votes-democracy-in-america/