Cody Burkham: Air Force One in Hope, Arkansas
As told by Cody Burkham
Little Rock, Arkansas
Story Narrative: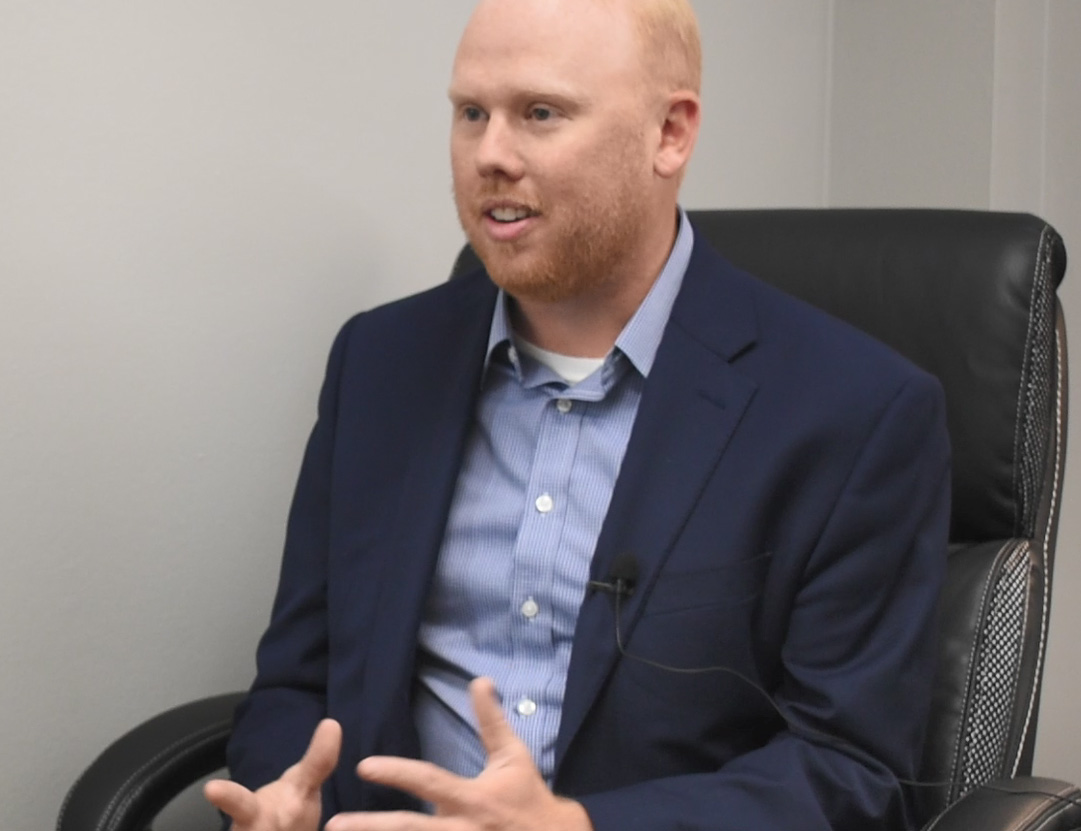 Between December 2019 and January 2020 (just weeks before the pandemic), Smithsonian staff and their storytelling partners at the Peale, Baltimore, traveled to multiple states in the U.S. to ask residents of those states about voting experiences, the current state of American democracy, what issues brought them to the polls, how they made a difference in their communities, and what Americans' civic responsibilities were, among other complex questions.
Cody Burkham (00:00): Growing up in Hope, Hope is known as the birthplace of Bill Clinton, President Bill Clinton. What many people don't realize is also it's the boyhood home where Mike Huckabee, Governor of Arkansas and former presidential candidate also grew up as well. No matter what side of the aisle that you tend to support, in Hope, it seems like you could always find somebody to agree with you or disagree with you, whatever you were looking for.
(00:27): One funny story that I have is, my family has a farm, a farming operation, just a mile or so from the Hope Airport, the way that we'd say back home, the way the crow flies. I remember as just a young boy, my father and I were out feeding cattle one day, a very cold winter's day, and President Clinton's mother had just passed away in Hope. As we were feeding cattle, we saw a very large plane flying very low, you know could tell that it was taking off from the Hope Airport.
(01:02): It turned out to be Air Force One, and it flew right over us as we were out putting hay out for our cattle. My dad and I stood there and stared, mouth wide open agape, and it was just something that's just special. Yeah, people see Air Force one all the time, but you think, "Wow, the President was literally a mile from where I am right now."
(01:27): Arkansas does have that great connection to its political leaders. I've often heard that the reason why Arkansas has such a long list of well-respected leaders such as President Clinton or Governor Huckabee, or Senator Bumpers, Senator Pryor, those names that you associate with politics, is because for so long, Arkansas didn't have a Walmart. It didn't have a Tysons or a J.B. Hunt. It didn't have a large business presence. For you to advance, there was really only one way and that was through the political process and through being involved in politics. They knew it was a retail politic state.
(02:13): That's the stories you always hear about President Clinton, is that he could walk into a room, look you in the eye, and make you think that you were the only person in that room, whether there was 10 or 10,000. Arkansas is special like that.
---
Asset ID: 2023.02.03.e-f
Themes: Politicians, Bill Clinton, Presidents, Air Force One, Family, Farming, Memories
Date recorded: December 4, 2019
Length of recording: 0:02:25
Related traveling exhibition: Voices and Votes: Democracy in America
Sponsor or affiliated organization: Arkansas Humanities Council, Little Rock
More information or related assets: https://arkansashumanitiescouncil.org/voices-votes-democracy-in-america/