Claudia Utley: The Rights and Responsibilities of Living in a Democracy, Arkansas
As told by Claudia Utley
Little Rock, Arkansas
Story Narrative: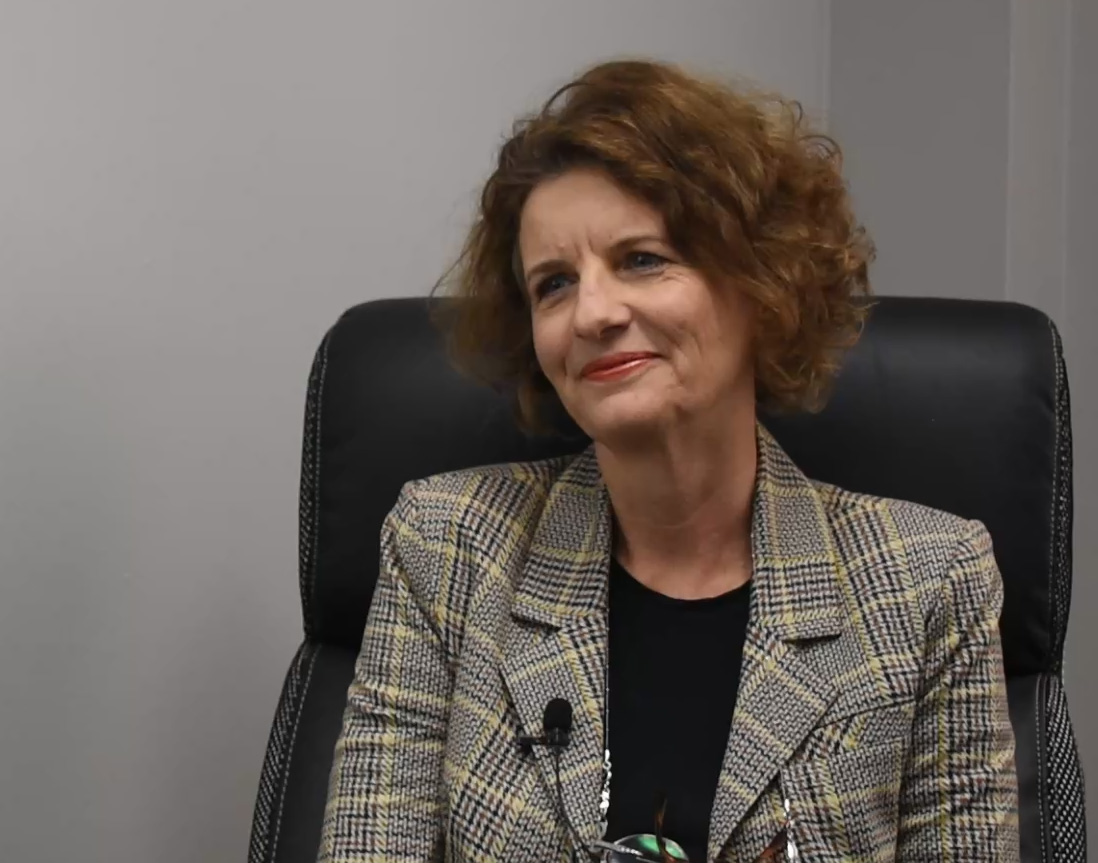 Between December 2019 and January 2020 (just weeks before the pandemic), Smithsonian staff and their storytelling partners at the Peale, Baltimore, traveled to multiple states in the U.S. to ask residents of those states about voting experiences, the current state of American democracy, what issues brought them to the polls, how they made a difference in their communities, and what Americans' civic responsibilities were, among other complex questions.
Claudia Utely (00:00): What does democracy mean to me as an American citizen? I think it's the system of the two "Rs." We have rights on the one hand, but we also have implied responsibilities. And I think that the responsible part is often ignored.
(00:13): I think I have the right to vote and I have the right to do X, Y, Z, but I have an implied and I have a moral obligation responsibility to follow through, to uphold these rights, to treasure them, or maybe also to protest if these rights are veering into a direction that impede our freedoms and liberties and responsibilities.
(00:35): That to me is really important that people understand that a democracy is not a green light to do just anything you want, but you have to be aware of the consequences that your actions and activities prompt. And you have to be aware that you also have a certain responsibility to make sure these rights remain in existence.
(00:58): Finally, I think it also means acknowledging with a certain humbleness that a democracy will not please everybody, that there are situations that I personally may really dislike. Maybe, they even impede on some liberties. I'm not sure. I'm probably going a little bit too far with that, but you cannot please everybody all the time, certainly not in a democracy. That's I think, also a realization that I need to have as a citizen and ultimately also be content with that, or at least accept it.
---
Asset ID: 2023.02.02.e-f
Themes: Rights, Democracy, Responsibilities, Laws, Protest, Freedom, Liberties, Citizenship
Date recorded: December 4, 2019
Length of recording: 0:01:31
Related traveling exhibition: Voices and Votes: Democracy in America
Sponsor or affiliated organization: Arkansas Humanities Council, Little Rock
More information or related assets: https://arkansashumanitiescouncil.org/voices-votes-democracy-in-america/