The Calamus River, Nebraska
As told by Stories: YES Custer County, Nebraska
Custer County, Nebraska
Story Narrative: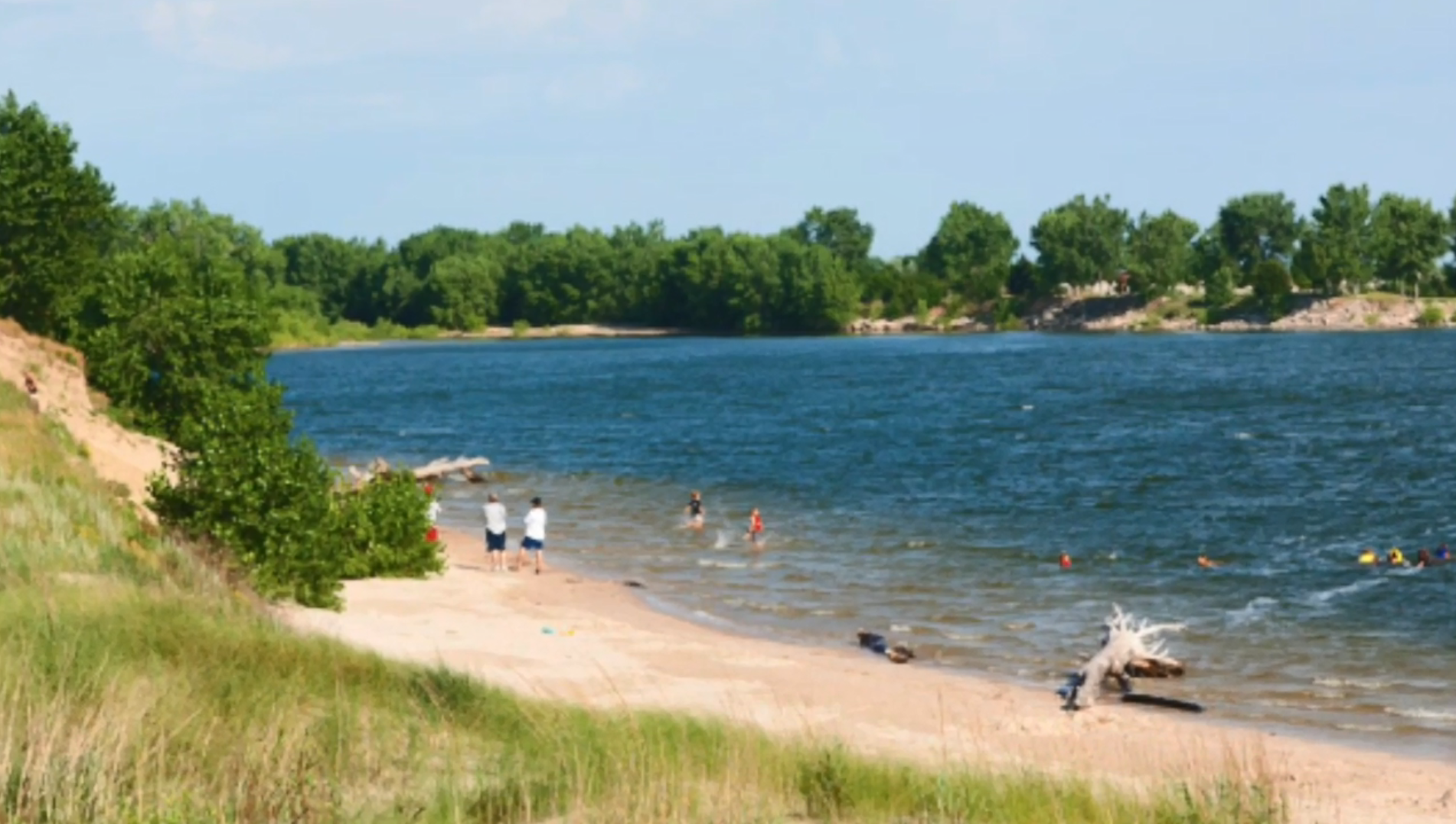 History and recreational opportunities abound on the Calamus in the Sandhills area, a sea of grassy prairie, sand dunes, and water in Nebraska. Watch this video by Ameliana Abeyta which uncovers the history of the Calamus Dam and all the fun things that you can do on the Calamus River. This project was created through a County wide partnership with Custer County Historical Society.
Speaker 1 (00:00): The Calamus Reservoir was built by the U.S. Bureau of Reclamation by constructing a dam across the Calamus river. The Calamus Dam was completed in 1986. The Calamus Dam is now known as the Virginia Smith Dam named after one of Nebraska's state representatives. The operation of Virginia Smith Dam is controlled by the Twin Loop Reclamation and the Irrigation District. The Calamus State Recreation area is located in the sand hills of Nebraska. The area is popular because of its camping, fishing, boating, picnicking and hiking opportunities. The Calamus River is named after the Calamus plant. The Calamus River flows slowly and gently towards its destination, the 5,123 acre Calamus Reservoir State Recreation Area. A sand blanket covers the bottom of the river keeping the water relatively clear. As the river approaches the reservoir, it widens and becomes more shallow. The 5,123 acre reservoir is surrounded by 4,958 acres of land.
Speaker 1 (01:38): One of Nebraska's five fish hatcheries is located at Calamus. Burwell, Nebraska is home to the hatchery. The Calamus River is full of sport fish. The primary ones include walleye, white bass, a white striped bass-hybrid, channel catfish, carp, drum, muskie, Northern pike and crappie. The adjoining [inaudible 00:02:00] is stocked regularly with rainbow trout. While they are most populous in spring and early summer, white bass, the white striped bass-hybrid and catfish can be found as summer progresses. There are two fish cleaning stations onsite at the reservoir. All kinds of boats are permitted at Calamus. Swimming is permitted at Calamus Reservoir. However, swimming is at your own risk because there are no lifeguards on duty. Calamus offers tubing, tanking, canoeing, and kayaking trips down the Calamus River. Calamus Lake offers seven boat launching sites, 36 miles of public shoreline, 35 miles of public sand beach, five miles of fish habitat area, and five miles of recreational water.
Speaker 1 (02:47): Calamus also has six recreation areas. These include Little York Point, Homestead Knolls, Hannaman Bayou, Nunda Shoals, Buckshot Bay and Valley View Flat. Little York Point is a day use area that offers picnic facilities, clean drinking water and vault toilets. The facility is named after the many early settlers who had origins in Yorkshire, England. Little York Point gives visitors a spectacular view of the length of the Calamus reservoir. Homestead Knolls offers 83 hard surface pads with camper hookups, a shower building and lake access through two boat launching lanes. There are plans for a swimming beach to be built in the area. It is located on the lakes north shore and is the recreation areas most developed site. Homestead Knolls is named after the settlers who pioneered the agriculture in the Calamus Valley. Hannaman Bayou is an area that is not for campers looking for a modern site.
Speaker 1 (03:45): The site has drinking water, vault toilets, grills, picnic tables, and a boat ramp. The area is named after the two tombstones on site with a family named Hannaman dated 1886 and 1888. Nunda Shoals has 39 hard surface campsites, two boat launching lanes, vault toilets and drinking water. There are plans for modern facilities as there are electrical hookups being programmed. The Shoal is named after a small settlement that was once located across from Nunda Shoals. Nunda Shoals is located midway along the shore of the reservoir. Buckshot Bay is an area known for its excellent boating access because of its protected dock and boat ramp. The area also has modern bathrooms and a gravel parking lot. Camping is not permitted at this site. Buckshot Bay is named after a famed hunter who was known as Little Buckshot. Valley View Flat offers a primitive camping experience with its only amenities being a boat ramp, hard surface parking area, vault toilets and a hand pump well. The Flat is located where the town of Valley View was once located.
---
Asset ID: 8625
Themes: Water, waterways, agriculture, farming, engineering, nature, food production
Date recorded: 2018
Length of recording: 5:21 m
Related traveling exhibition: Water/Ways
Sponsor or affiliated organization: Custer County Historical Society, Nebraska
More Information: https://museumonmainstreet.org/blog-node/going-distance-stories-nebraska