Bo Dul: Safeguarding Election Rights, Arizona
As told by Bo Dul
Phoenix, Arizona
Story Narrative: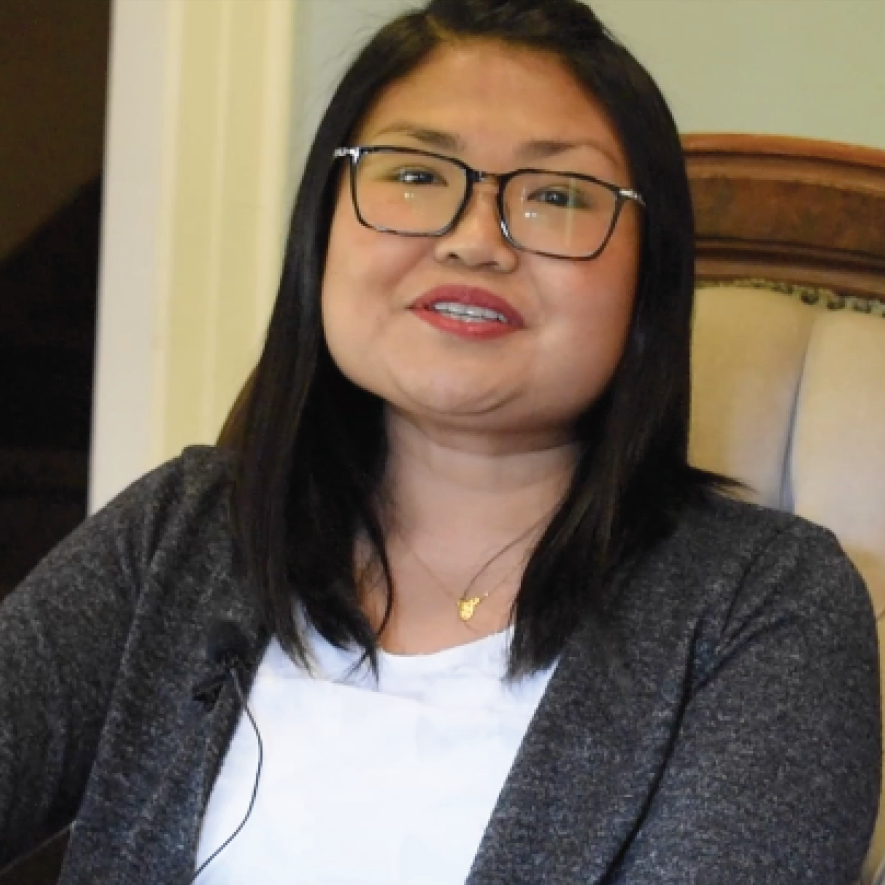 In early 2020 (just weeks before the pandemic), Smithsonian staff and their storytelling partners at the Peale, Baltimore, traveled to multiple states in the U.S. to ask residents of those states about voting experiences, the current state of American democracy, what issues brought them to the polls, how they made a difference in their communities, and what Americans' civic responsibilities were, among other complex questions.
Bo Dul (00:00): My name is Bo Dul. I'm the state elections director and secretary of state Katie Hobbs' office in Phoenix, Arizona. The secretary of state in Arizona is the chief election official for the state. So as the state elections director in the Secretary of State's office, I oversee the state's Elections Division and we provide oversight for elections throughout Arizona. We issue the Elections Procedures Manual, which are the rules and regulations that govern elections all across the state. We work with the state's 15 counties to administer free, fair, and secure elections in the state.
(00:34): I think something that might surprise people who are not themselves election geeks and deeply involved in this world about how elections are done in Arizona, and really in most other states across the country, is that it's pretty decentralized. So it's not the national government or the state government that's boots-on-the-ground implementing elections. Actually, in Arizona, it's our 15 counties who select the polling places, they recruit the poll workers, they train the poll workers, they print the ballots, they set up the polling places, they count the ballots once they're voted. So it's a very decentralized process. We have 15 counties to coordinate, and from a state perspective, we want to make that process as consistent and equal across the state as possible. We're lucky we only have 15 counties. There are some other states across the country who deal with thousands of local jurisdictions that have to be coordinated.
(01:24): So in my prior career as a voting rights attorney, I had the opportunity to work with different individuals, different community groups, candidates, political committees, and circumstances where the way the law was written or the way the law was implemented unfairly burdened their right to vote or their right to associate. And those experiences really only deepened my faith in our democracy because it brought me face-to-face with people who fought tirelessly to ensure that they could cast their ballot and to ensure that their ballot could be counted. And it also gave me faith in our democracy in that I saw that how the court system can be used to serve as a check on the implementation of our elections and to ensure that when voting rights are improperly impeded that there is an avenue to challenge that.
(02:19): Having kids of my own have made me only more committed to my civic responsibility, and my responsibility to participate in our democracy, and to continue to help defend it. And that's because my commitment is even longer than just my own lifetime, but now I think about their lifetimes and what we leave behind for them. So I would hope that as we continue to have these discussions in our household that they learn early on the importance of that civic responsibility. And if she comes home from college one day and says she doesn't care to vote or her vote doesn't count, then we will continue to impress that and share with her our experiences coming to the US as immigrants, gaining the right to vote, and really becoming embedded and a part of the community here in America.
---
Asset ID: 2022.34.02.a-b
Themes: Voting, state elections, election security, voting rights, policy, civic duties, family, participation, defending American democracy, poll workers
Date recorded: January 25, 2020
Length of recording: 0:03:18 m
Related traveling exhibition: Voices and Votes: Democracy in America
Sponsor or affiliated organization: Arizona Humanities
More information or related assets: https://azhumanities.org/smithsonian-exhibition-voices-and-votes-democracy-in-america/