Belton Tennis, South Carolina
As told by students storytellers in Anderson County District 2, South Carolina
Belton, South Carolina
Story Narrative: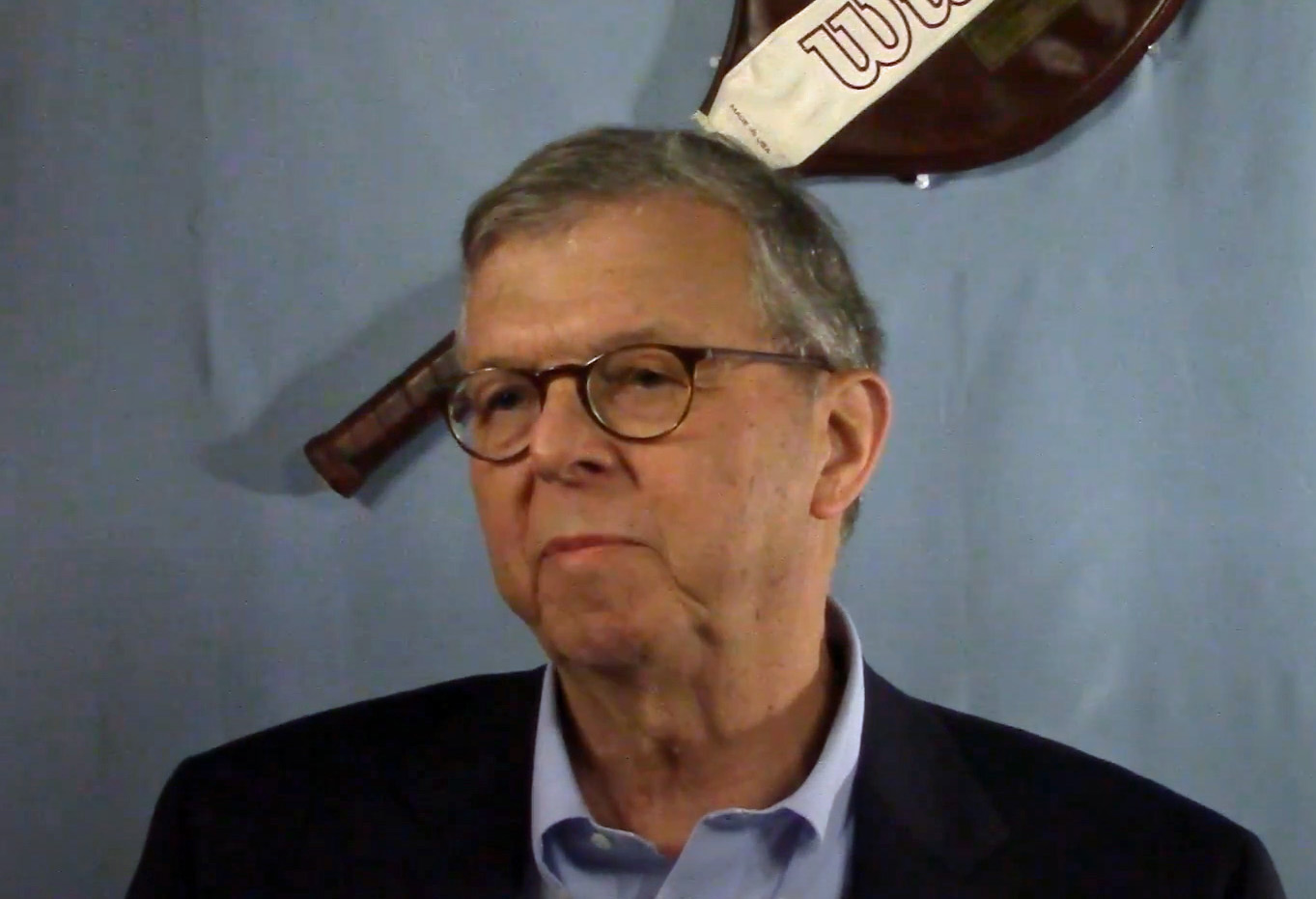 Students from Anderson County School District #2 worked with the Belton Area Museum Association in South Carolina to produce this documentary featuring oral history interviews related to the Smithsonian traveling exhibition Hometown Teams: How Sports Shape America, which toured South Carolina in 2016 and was on view in Belton.
Sherri Byrd Snyder (00:18): Belton, as everyone knows, is the tennis capital of South Carolina.
Speaker 2 (00:23): How did a sleepy little town of only 4,000 people become known all over the Southeast as the place to play great tennis? Well, that tradition began over 100 years ago when the young people of Belton became passionate about a new game. "The young men are happy. The stores are closed at six o'clock and the clerks thus have an opportunity of engaging in lawn tennis. Anderson Intelligencer, May 6th, 1892.
Speaker 2 (00:51): By 1890, tennis clubs were being formed in all the municipalities of Anderson county. Lawn tennis is a very popular game in the city. This game is said better than equestrian exercise for developing the muscles of the gentleman and bringing roses to the cheeks of the ladies; and besides, there is a world of interest and amusement in the game. Anderson Intelligencer, April 21st, 1892.
Speaker 2 (01:15): The first court in Belton was located at the Y of the train tracks where the Depot now sits and then was moved to the Plaza where the Belton Tennis Center is located. The courts were not always like they appeared today.
Caroline Grubbs Singleton (01:31): The tennis courts were in bad repair. So everyone got together and they started brainstorming of, "Let's get the courts repaired," and they added the third court. And it just ignited interest and enthusiasm from everyone. And they actually ended up forming a tennis club, which still exists today. Tennis was reborn.
Bob Daniel (01:56): When I first started out, they had a dirt court there in Belton, one court up town where we now have the complex.
Sherri Byrd Snyder (02:06): Belton's first courts were the red clay, and which we still have one in Belton, but the Rubico was also prevalent. And then of course the hard courts.
Speaker 2 (02:16): Unique to Belton is one thing a person has never been charged to play.
Rex Maynard (02:22): Well, the fact we didn't have a country club, I think it made it more available to everybody because the Belton Tennis Center is a public facility. And so anybody, and it's still that way, anybody can, as long as the court's open and we don't have a tournament or a lesson or a clinic or something going on, can go up there and play tennis. And it doesn't cost them a penny. They need to go up at night and turn lights on. And so that has made tennis successful to everybody.
Malloy Evans (02:46): We were a small community and anybody that wanted to come to grab a tennis racket, it was made available for them. There were a lot of privates coaches in Belton at the time. And then there were the courts up town, but it was nurtured for anybody that would like to play to please give them a chance,
Sadie Ellen Maynard Blake (03:08): The generosity of the people in Belton may be also because it is a tennis town that we all... I always felt free to go to anybody's court at any time and play. And it's still that way today.
Speaker 2 (03:19): Belton High School was building a team by 1915. For five decades from the 1920s to the 1960s, Belton High boys and girls tennis teams continued to dominate play in the state, as year after year the teams were victorious state champions.
Malloy Evans (03:36): In 1960, the Belton High School women and men won the state title. And this was not that unusual, but the question was how could a little town of 4,000 compete with the larger towns in South Carolina? So I'll just read you the score at the end of the match. Belton had 22 points, Greenville had 19, Charleston had 16, Florence had 15, and Columbia had 15. We were the champs. A little town versus the big towns in South Carolina.
Malloy Evans (04:14): Well, I'm getting ready to read to you what's in the Belton News in 1963. "The success of the tennis movement is actual proof that Belton is a town where civic pride, public spirit, community cooperation really exists. Literally hundreds of citizens have given their time, their effort, and their resources to assisting the Belton Tennis Club in the movement. Such as success story could not have been done otherwise.""
Malloy Evans (04:43): Amazing thing to me is this was written when I was playing, that this Palmetto Open is still going 52 years later strong and people still know Belton all over the state, all over the south and in the nation. So we got a lot to be proud of. And it was built on a strong foundation and is still going well today.
Speaker 2 (05:04): In addition to the Palmetto Championships, other tournaments have been established. The Rising Stars Tourney, the Hall Of Fame Classic, The Men's Collegiate Tennis Tournament, and the S.P.U.D Tournament all helped the Belton Tennis Association further their mission of bringing tennis to everyone. A great number of Belton natives have been state, southern, or nationally ranked over the long history of play. So what has been the driving force behind these winners?
Sadie Ellen Maynard Blake (05:37): A lot of the people in the community that have supported tennis, such as my dad, Rex Maynard, [Jim Russell 00:05:41], some of the people that were so committed, not only at a local level, but at a state level or southern level at a national level, I have just worked really hard to keep this a tennis community.
Rex Maynard (05:51): Well, Belton produced top players because the players kind of taught each other. As a player would learn how to play and be an outstanding player, then the younger people would look up to that person, but also that older player would teach the young people how to play and go out and play with them. And that's the most important thing, is you go out and play tennis with somebody better, then that makes you better.
Caroline Grubbs Singleton (06:16): My dad grew up playing tennis in Belton. He loved it and he wanted to make it a lifelong sport. He really appreciated everyone here helping him learn tennis as a child, and he did want to give back. And he gave back really for the rest of his life.
Janie Haynie Hentz (06:34): Max Grubbs in Belton helped me more than anybody. I would come sit. He was a businessman here in Belton. And I would after school, a lot of times when I knew he was going to get off, I would go sit on the curb in front of his house and beg him to go work out with me. And he would, even coming in for work, he would... I'm sure he was tired. I can relate to that now. But he would put on his tennis stuff and go up to the tennis courts and hit me forehands for 30 minutes, hit me backhands for 30 minutes, and watch me serve. And he was just really encouraging.
Speaker 2 (07:19): And with tennis in their blood, Belton's young people have had opportunities to enrich their lives. More than just college scholarships, the travel, the brushes with the world famous athletes and the lasting friendships they've made, they all believe that their lives are richer for the lessons they've learned.
Janie Haynie Hentz (07:37): It was just the people in the town I think was so encouraging and outstanding. It was such an active tennis club, but it's just a great place. I'm so proud to have grown up in Belton and I wouldn't give anything for it. I really wouldn't.
Speaker 2 (07:54): With the advent of more and more tournaments held on our courts, the community leadership of dedicated men and women in the interest of successive generations in the game, Belton will continue to be known as the tennis capital of South Carolina.
---
Asset ID: 2022.23.05
Themes: Tennis, sports, tradition, history, clubs, recreation, champions, tennis courts, community centers, teams, small towns, civic pride, public spirit
Date recorded: November 2016
Length of recording: 08:37 m
File Type: Video
Related traveling exhibition: Hometown Teams: How Sports Shape America
Sponsor or affiliated organization: Anderson County School District #2, in collaboration with the Belton Area Museum Association, South Carolina
More information: https://www.southcarolinapublicradio.org/show/walter-edgars-journal/2015-05-08/on-walter-edgars-journal-hometown-teams