Being American: Madison Kirkpatrick, Maryland
As told by Madison Kirkpatrick
Cumberland, Maryland
Story Narrative: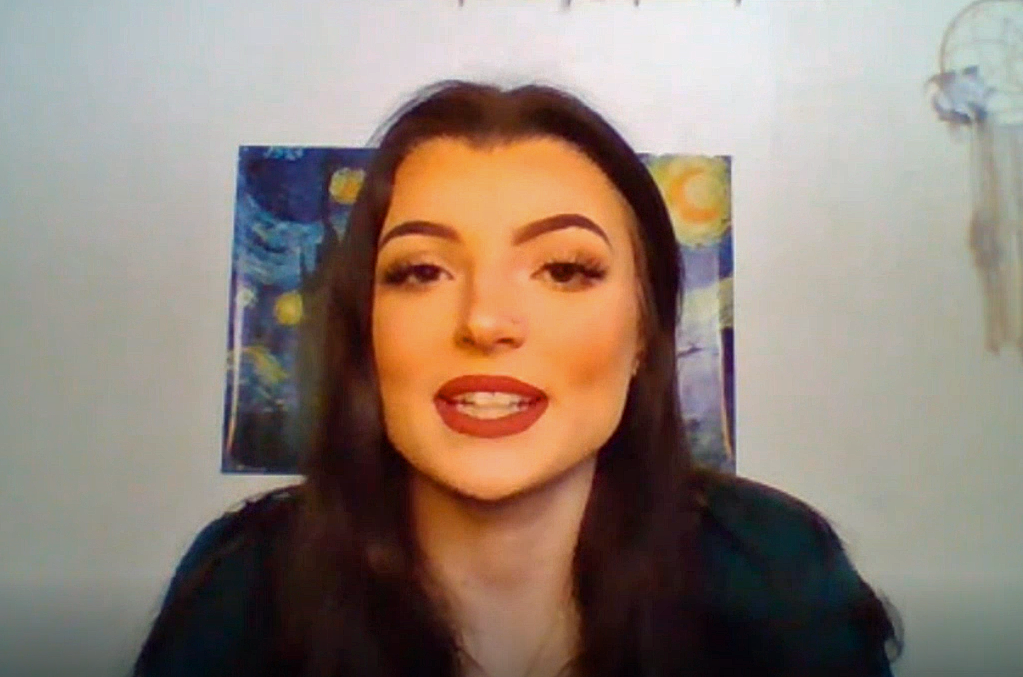 This snapshot was gathered in conjunction with the Maryland Voices initiative at Maryland Humanities, specifically to supplement the "Voices and Votes: Democracy in America" traveling exhibition from the Smithsonian's Museum on Main Street program. This collection, made up of stories of first-time voters between the ages of 18 and 24, showcases the experiences of young people as they wrestled with the 2020 presidential election, issues around social justice, the environment, immigration, and the pandemic.
Madison Kirkpatrick (00:01): Okay. I'm Madison Kirkpatrick. I'm 18 years old, and I go to Allegany College of Maryland here in Cumberland, Maryland.
Madison Kirkpatrick (00:08): I think to be American means you have to love everybody and respect your country, and want what's best for the country and everyone in it. You have to remember why this country was made. It was to give everybody an opportunity for everyone to have a good life and good experiences.
Madison Kirkpatrick (00:28): And I think it's important to take a step back and look at how we are being treated in our country and how we can improve it, and compare it to other places and see what needs fixed. And look at it as something that has flaws and can be improved, instead of just this all-great thing.
---
Asset ID: 2021.03.12.a
Themes: Being American, Democracy, American Experience, Improvement, Opportunities
Date recorded: January 29, 2021
Length of recording: 00:48 s
Related traveling exhibition: Voices and Votes: Democracy in America
Sponsor or affiliated organization: Allegany Museum, in partnership with Maryland Humanities
More information: https://www.mdhumanities.org/programs/museum-on-main-street/2021-2022-tour/