Being American: Chiara Benato, Maryland
As told by Chiara Benato
Salisbury, Maryland
Story Narrative: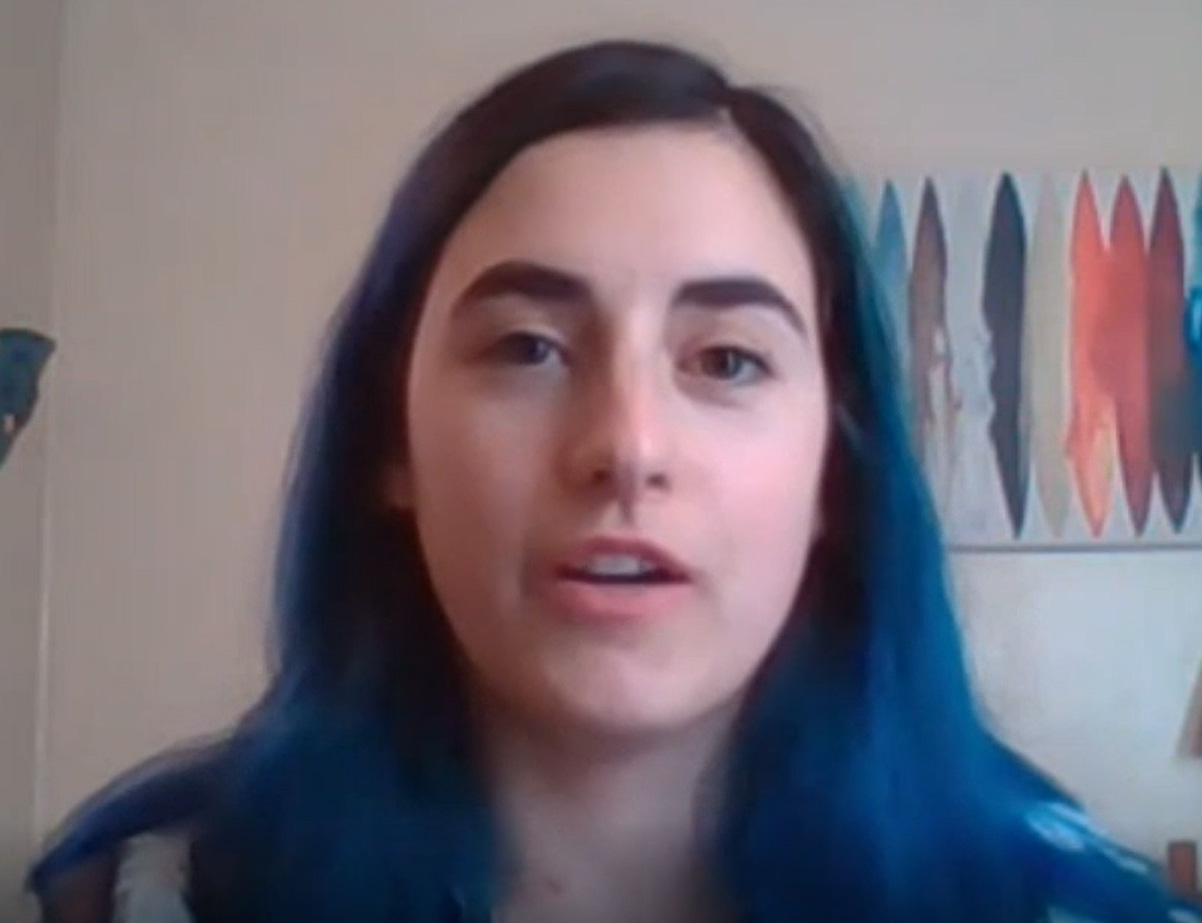 This snapshot was gathered in conjunction with the Maryland Voices initiative at Maryland Humanities, specifically to supplement the "Voices and Votes: Democracy in America" traveling exhibition from the Smithsonian's Museum on Main Street program. This collection, made up of stories of first-time voters between the ages of 18 and 24, showcases the experiences of young people as they wrestled with the 2020 presidential election, issues around social justice, the environment, immigration, and the pandemic.
Chiara Benato (00:00): I'm Chiara Benato . I'm originally from New Jersey. I moved to Maryland almost three years ago now, permanently. I came here originally for school at Salisbury University. I received a Bachelor's Degree in History and Education and continued my education directly after, at Salisbury University again, getting a Master's in English Literature. I'm also a TA there, so I get to interact with undergrads still and still get to pursue my passion for teaching there.
Chiara Benato (00:36): Being a first generation American is very jarring because on my mom's side, I'm the third, so I'm a part third generation, part first generation. Seeing how hard my dad has worked and I know that there is a sense of privilege there because it's not like my father was fleeing from a government that was trying to... He was fleeing from a negative situation.
Chiara Benato (01:10): He loved my mom. He married my mom and they made the choice to move back to the United States, but being a first generation child, especially I know surrounding college, there's a sense of pride, I think, my dad feels when me and my two older brothers, when any of us graduate. He likes to celebrate those things and he's taught us that being a global citizen is a big part of being just a person, and being aware of the outside world outside of where you live is extremely important.
Chiara Benato (01:59): I think that's where it is. There's an awareness, but also of other people's experiences that I get from him. Then being third generation on my mom's side and her choosing to leave the country to go to work, both of them have said, "If you want to go live abroad, go live abroad." Go be, I guess, like I said, a global citizen, which is kind of the big takeaway that I get from being both.
---
Asset ID: 2021.03.07.a
Themes: Immigration, migration, education, college, university, first-generation American
Date recorded: January 29, 2021
Length of recording: 02:33 m
Related traveling exhibition: Voices and Votes: Democracy in America
Sponsor or affiliated organization: Edward R. Nabb Research Center, Salisbury University, in partnership with Maryland Humanities
More information: https://www.mdhumanities.org/programs/museum-on-main-street/2021-2022-tour/