Analyssa Flores: Thrilled to Vote, Arizona
As told by Analyssa Flores
Phoenix, Arizona
Story Narrative: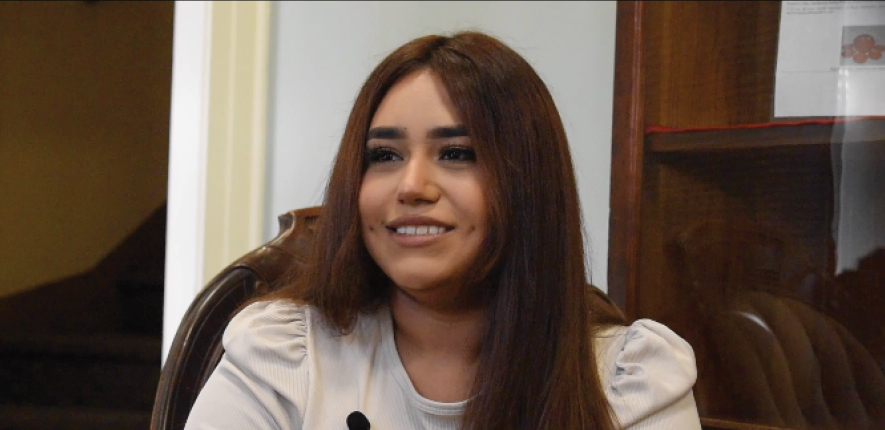 In early 2020 (just weeks before the pandemic), Smithsonian staff and their storytelling partners at the Peale, Baltimore, traveled to multiple states in the U.S. to ask residents of those states about voting experiences, the current state of American democracy, what issues brought them to the polls, how they made a difference in their communities, and what Americans' civic responsibilities were, among other complex questions.
Analyssa Flores (00:00): When I turned 18, it was the first thing I wanted to do. I was like, okay, I need to register now. And voting was such, like a thrill almost. It was like something I had waited for so long. Coming from the Latino community, there are so many people that I know that don't get that privilege, that go and advocate for voters to vote and to register because they don't have that right and they wish they could have that. So I vote every single time, even for the presidential election, my local elections, because I do have that right, and I make sure to tell everyone who isn't registered.
(00:40): So, I believe that as American citizens, not only do we have to spread the word of the importance to vote, but to inform those who do vote. And all that goes into voting and not just being blindsided because of something someone has said, but for them to actually do the research and make sure they're not just being blinded by what someone has said, but to actually understand what they're voting for, who they're voting for, and what they stand for. And if they actually do believe that they agree with their opinions. And making sure that we advocate voting every day in our daily lives. Like, oh, did you vote today in the grocery store? Did you vote today to their teacher. A simple question like that. Like, oh, I didn't vote. I should go to the polls right now. It's something as simple as a simple question that can make such a great difference.
---
Asset ID: 2022.34.01.c-d
Themes: Teens, Voting, Voter Registration, Elections, Education, Civic Duty
Date recorded: January 25, 2020
Length of recording: 0:01:36
Related traveling exhibition: Voices and Votes: Democracy in America
Sponsor or affiliated organization: Arizona Humanities
More information or related assets: https://azhumanities.org/smithsonian-exhibition-voices-and-votes-democracy-in-america/