Alex A: Divisions in American Society, Arizona
As told by Alex A.
Phoenix, Arizona
Story Narrative: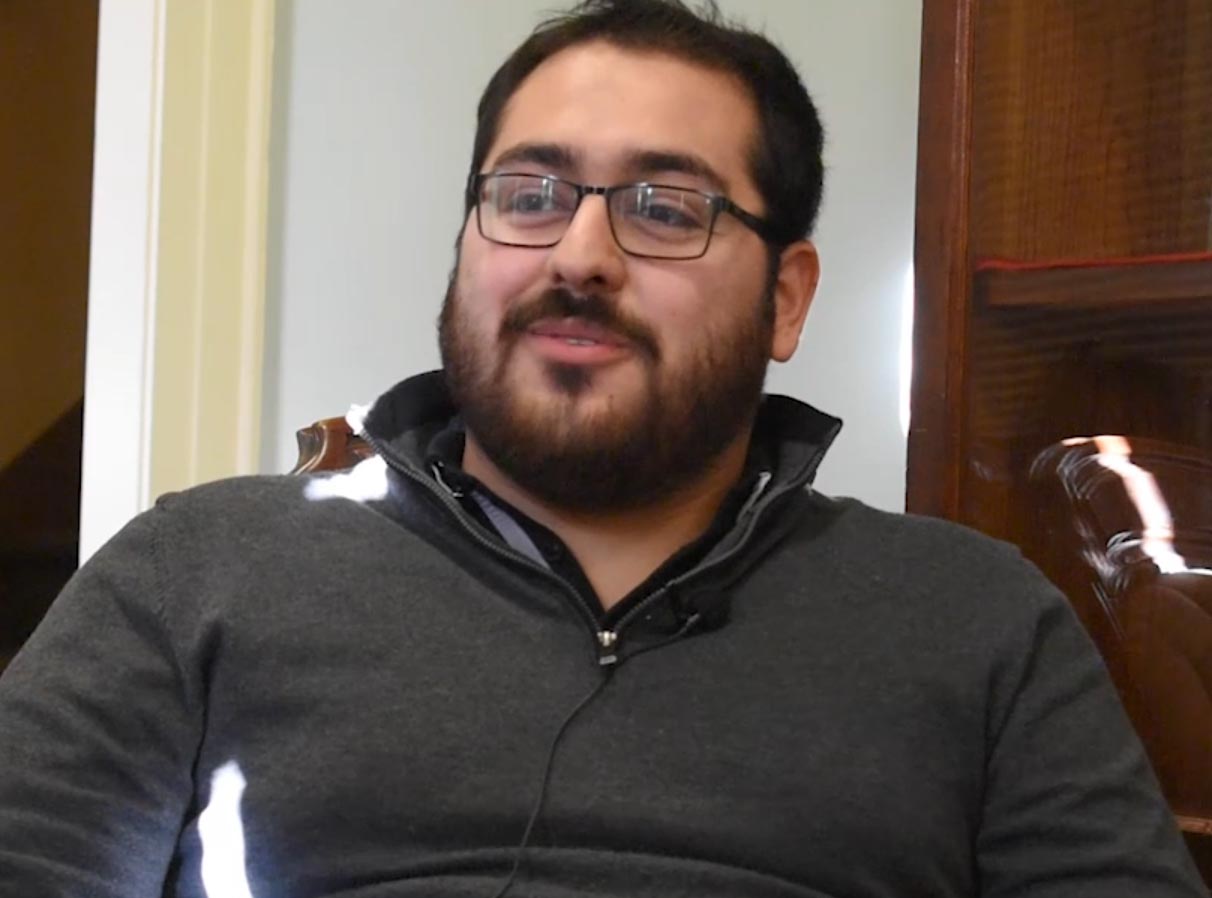 In early 2020 (just weeks before the pandemic), Smithsonian staff and their storytelling partners at the Peale, Baltimore, traveled to multiple states in the U.S. to ask residents of those states about voting experiences, the current state of American democracy, what issues brought them to the polls, how they made a difference in their communities, and what Americans' civic responsibilities were, among other complex questions.
Alex (00:00): So, with the division of the country at this moment, I believe that just one solution that is just to be open to listening to other people's opinions, because a lot of people like to denounce opinions that differ from their own before they have a chance to thoroughly think out what the other person is saying. But when someone doesn't like what is said to them, they stop listening. And so I believe that it's just an openness to communicate and an openness to have a conversation, just to listen to what the other half is saying.
(00:38): So, when it comes to online communication in terms of Facebook or Twitter, people are always voicing their opinions because that's what those platforms are for, to put your opinion out into the world where other people can see it. However, when people come across an opinion that they do not like, they often blast it and they put their comments down and they tell others to avoid this person or to not listen to anything they say based on this one comment or this one statement this person made, without even asking the original poster about why they think this way or what led them to come to these results. And so a lot of this online discourse isn't discourse at all. It's just two people yelling two different conversations at each other.
---
Asset ID: 2022.34.16.c-d
Themes: Divisions, Polarization, Communication, Openness, Listening, Opinions, Dialogue, Democracy, Social Media, Facebook, Twitter
Date recorded: January 25, 2020
Length of recording: 0:01:22
Related traveling exhibition: Voices and Votes: Democracy in America
Sponsor or affiliated organization: Arizona Humanities
More information or related assets: https://azhumanities.org/smithsonian-exhibition-voices-and-votes-democracy-in-america/