Being Hopeful for the Future: Allison Carey, Maryland
As told by Allison Carey
Frostburg, Maryland
Story Narrative: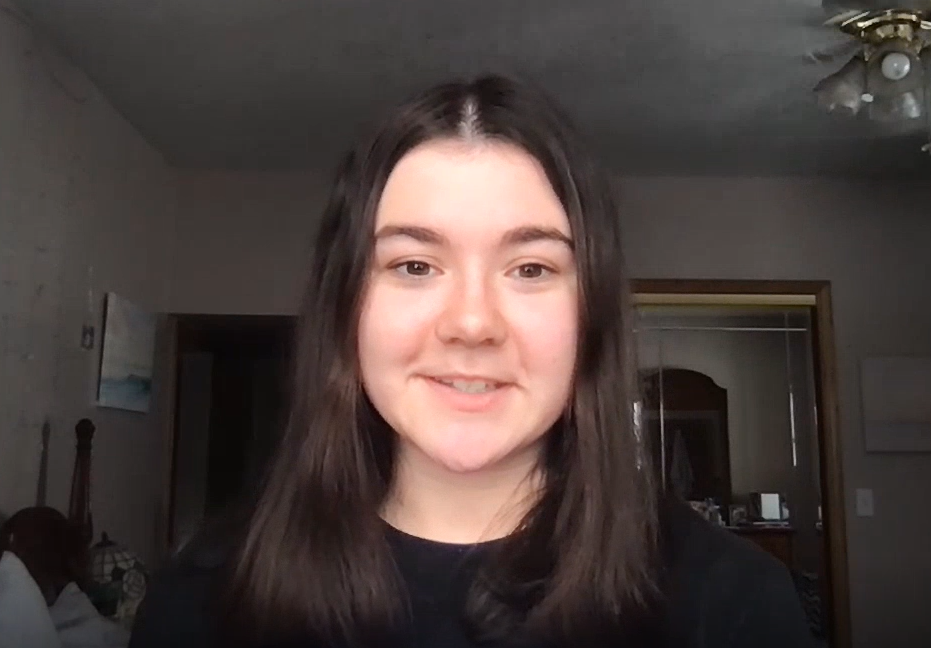 This snapshot was gathered in conjunction with the Maryland Voices initiative at Maryland Humanities, specifically to supplement the "Voices and Votes: Democracy in America" traveling exhibition from the Smithsonian's Museum on Main Street program. This collection, made up of stories of first-time voters between the ages of 18 and 24, showcases the experiences of young people as they wrestled with the 2020 presidential election, issues around social justice, the environment, immigration, and the pandemic.
Allison Kerry (00:00): My name is Alison Kerry and I'm from Frostburg, Maryland. And I am a senior at Mountain Ridge High School.
Allison Kerry (00:08) I think that we have to be hopeful, and we have to hope for the best. And no matter who is the President, we have to support him.
Allison Kerry (00:18) And I feel like a lot of people lose sight of that. And if they're the President that was elected is not associated with their political party, they say that they do not associate themselves with that President. And I think that we can't do that as a country, and we have to hope for the best, and support that President as much as we can.
---
Asset ID: 2021.03.01.c
Themes: Voices and Votes, voting, elections, president, hope, Generation Z
Date recorded: January 26, 2021
Length of recording: 00:40 s
Related traveling exhibition: Voices and Votes: Democracy in America
Sponsor or affiliated organization: Allegany Museum, in partnership with Maryland Humanities
More information: https://www.mdhumanities.org/programs/museum-on-main-street/2021-2022-tour/